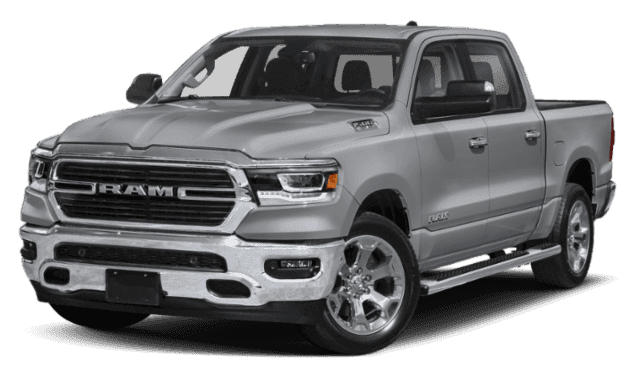 2020 RAM 1500 Crew Cab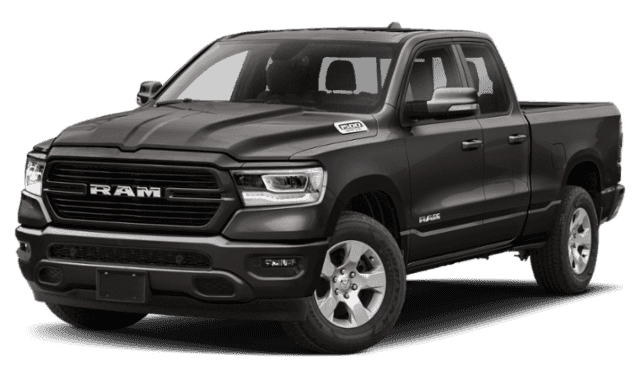 2020 RAM 1500 Quad Cab
The 2020 RAM Crew Cab vs. Quad Cab
2020 RAM 1500 Tradesman Quad Cab
2020 RAM 1500 Tradesman Crew Cab
$34,945 (5'7" box)
$35,245 (6'4" box)
1,930 pounds (5'7" box)
1,880 pounds (6'4" box)
6,520 pounds (5'7" box)
6,500 pounds (6'4" box)
232.9 inches (5'7" box)
241.8 inches (6'4" box)
If you're like a lot of our Whitewater customers, you need a truck that can work hard but has four doors so you can haul around your crew or the family. Did you know the RAM 1500 comes in two four-door options? Customers have their choice of the crew cab or quad cab. Which one is right for you? To help you decide, we've put together this detailed side-by-side RAM crew cab vs. quad cab comparison, using the 2020 RAM 1500 Tradesman.
The RAM Crew Cab vs. Quad Cab: Passenger Space
The main difference between the crew cab and quad cab is that the crew cab is bigger. There's more room for your passengers, as you drive them all around the Orfordville area. Here are the internal dimensions of the 2020 RAM 1500:
Rear Legroom
Quad Cab: 35.6 inches
Crew Cab: 45.2 inches
Rear Headroom
Quad Cab: 39.2 inches
Crew Cab: 39.8 inches
Passenger Volume
Quad Cab: 117 inches
Crew Cab: 132 inches
The RAM Crew Cab vs. Quad Cab: Box Size
Both the crew cab and quad cab on the RAM 1500 come with a box that is 6'4" long. But that makes for an extra-long truck with the crew cab. So, when you choose the crew cab, you can also choose a shorter 5'7" bed, which isn't available on the quad cab.
The RAM Crew Cab vs. Quad Cab: Capacities
The crew cab weighs more than the quad cab, and that affects payload capacity. Why? Because a truck's weight when loaded cannot exceed its Gross Vehicle Weight Rating (GVWR). That means the heavier crew cab leaves less weight for payload. The weight of the crew cab also affects towing capacity.
Payload
Quad Cab:
Crew Cab:
1,930 pounds (5'7" box)
1,880 pounds (6'4" box)
Towing Capacity
Quad Cab:
Crew Cab:
6,520 pounds (5'7" box)
6,500 pounds (6'4" box)
GCWR
Quad Cab:
Crew Cab
Check Out the New RAM 1500 at Drive Burtness
Drive Burtness makes it easy for you to get behind the wheel of your next truck. You can even value your trade online. Visit our dealership near Janesville or browse our entire inventory from the comfort of your own home! So, contact us today!